Private Asset Tracking
& Reporting Services
We'll track your investments and report back – so you can focus on what you love.
At FinStrat, we offer a team of investment professionals and tech-enabled services. With an end-to-end solution for managing and reporting on private investments, we provide customized reporting so you have an accurate, up-to-date view of how your investments are performing.
We keep your portfolio organized and provide a convenient central hub to view it at any time.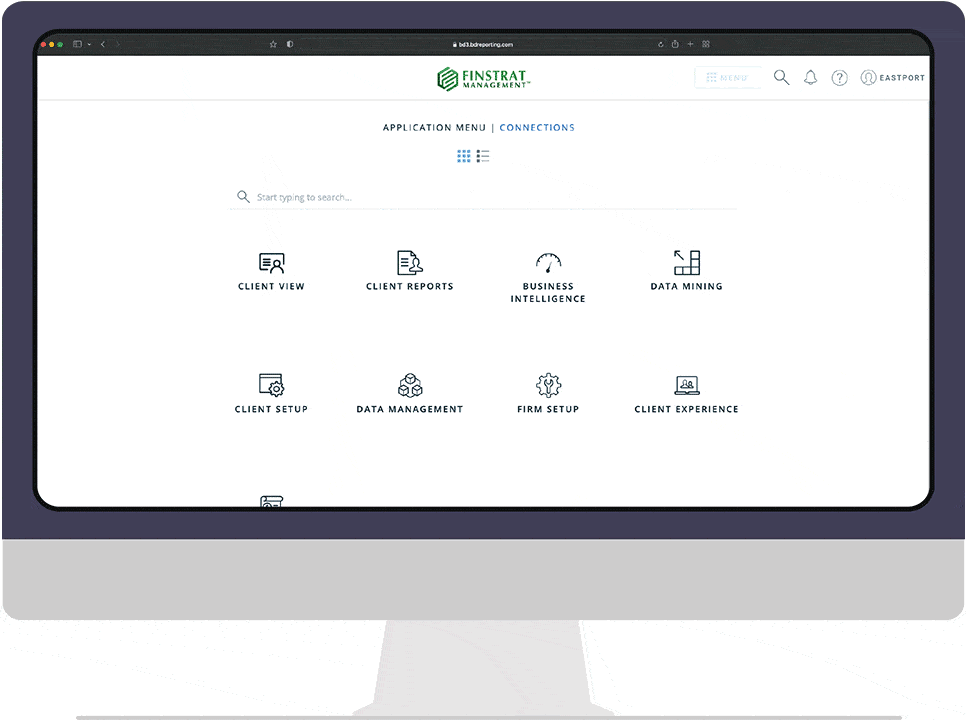 Partner with FinStrat for
Investment Tracking and Reporting for Family Offices, Investors, and RIAs
Private Valuation Updates
We reach out to private investment contacts to request quarterly updates as it relates to capital calls and distributions, equity and convertible debt financing, 409A valuations, real estate income (NOI), capital rates, as well as revenue and profitability metrics.
360 Degree Portfolio View
We aggregate and organize your investments in a fully customized web-based format. We generate performance reports that compile critical data by trust accounts, investments, vintage, deal source, and industry, to include key information such as legal and investment contact information, commitment levels, ownership percentages and cash flow history by specific asset / liability.
Online Portal
Our digital tools provide you with encrypted access to your investment information anytime and anywhere, accessible via smartphone, tablet, and desktop dashboards.
Portfolio Analysis
To provide greater visibility into your portfolio, we provide an aggregate breakdown of direct private investments based on your customized asset classification scheme (e.g., growth, diversifiers, fixed income, real estate, etc.).
Customizable Investment Reports
For each investment, we deliver a white-labeled one-page investment update (PDF) every quarter based on clients preferred design / format.
Secured Repository
We upload all supporting files (e.g., one-page investment updates, spreadsheets, etc.) to a secured cloud repository.
Private Investment Representation
We act as an extension of the client team when interacting with private investment funds and direct investments. 
Recurring Meetings
We are available for recurring and ad hoc meetings. While we recommend weekly meetings during implementation and monthly on an on-going basis, we're available when we're needed.
Professional Service Coordination
At your direction, we will work with other professional advisors, such as client attorneys and tax CPAs.