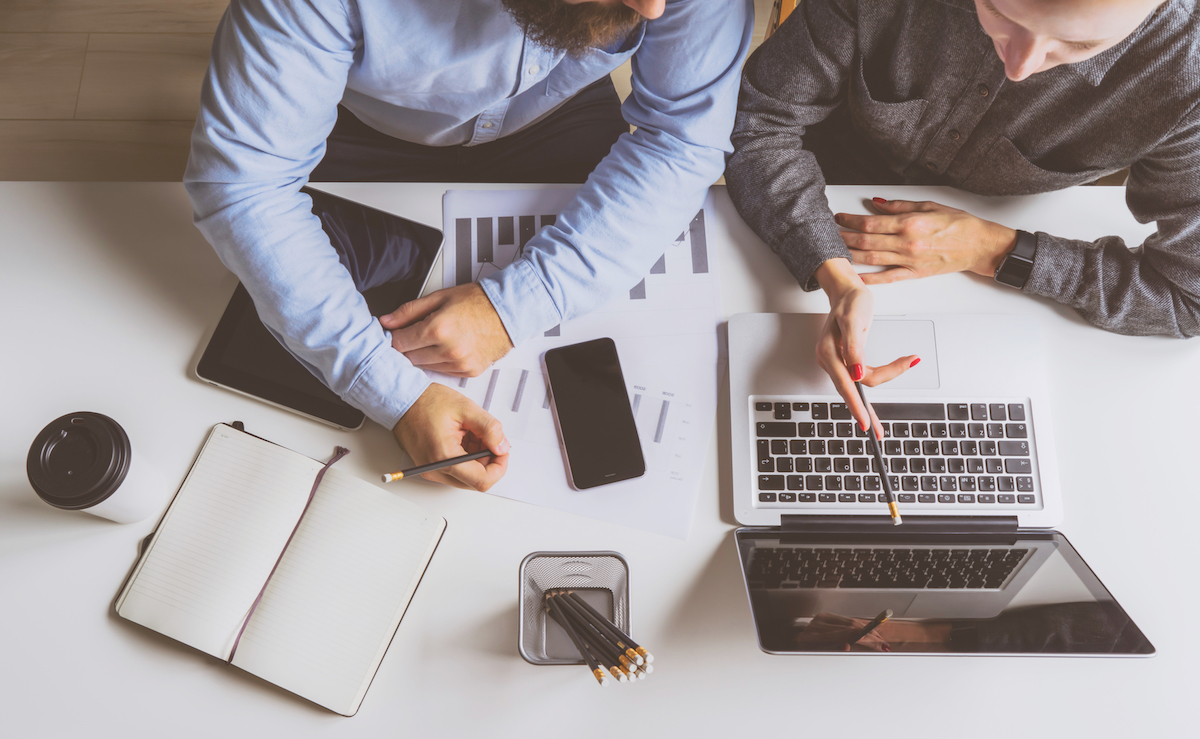 Contextual Inquiry (CI) involves observing and interviewing users while they work.
The first step in the Contextual Design (CD) product design process, the technique is used to learn what users actually do, why they do it that way, as well as uncover their needs, desires, and values.
CIs may be conducted by product designers and/or market researchers (though we'll reference designers throughout this post) to:
Scope market needs and subsequent product / service opportunities;
Understand the work, responsibilities and structure of specific work roles; and/or
Learn the details of specific tasks.
THE PRINCIPLES
Four principles guide CI:
Context – A designer orients themselves by watching a user work, and interviewing the user about their work process and user generated work products (aka artifacts).
Partnership – Predicated on collaboration, a designer alternates between observing a user as they work and discussing what the user did and why.
Interpretation – A designer will share their insights with the user during the interaction and ask the user to expand or correct the designer's understanding.
Focus – A designer will ensure the interaction stays on topics pertinent to the work scope.
THE INTERVIEW
A CI interview generally has three parts:
Opening – A user will provide the designer an overview of the user's work, as well as share which tasks the designer will witness while the user works.
The Body – Work is observed in order and logical sections. Following each section, the designer relays from their notes what they saw to the user.
Closing – The designers provides a summary of what was learned, and asks the user to clarify or correct if necessary.
POST INTERVIEW
Following a CI interview, the CD methodology uses interpretation sessions as a way to analyze the data. You can read more about it here: How Contextual Design Helps Create User Centric Applications.
PROS
CI offers the following benefits:
The interaction often reveals knowledge the user wasn't aware of.
As compared to data collection methods (e.g., questionnaires, surveys, etc.) that make assumptions as to what's relevant, CI is focused on the work users actually do, (i.e., it's always relevant).
CI produces detailed information.
The technique can be used in a variety work environments (though working with scuba divers will require some creativity).
CONS
CI is resource-intensive. It requires: (i) organizational prep, (ii) the time of professionals with CI experience, (iii) time with each user (a CI may gather data from as few as one user for a single / small task to 30 or more), and (iv) time to interpret the results of the interview(s).
OUR TAKE
Presuming the budget exists and time permits, Contextual Inquiry is valuable tool for analyzing existing work flows.
***
If you'd like to learn whether CI is appropriate for your idea and/or practice, contact us.
***
CATEGORY:SaaS Metrics